Safety First,
Safety Always.
More than just
a slogan, it's our
way of life.
Home > QHSSE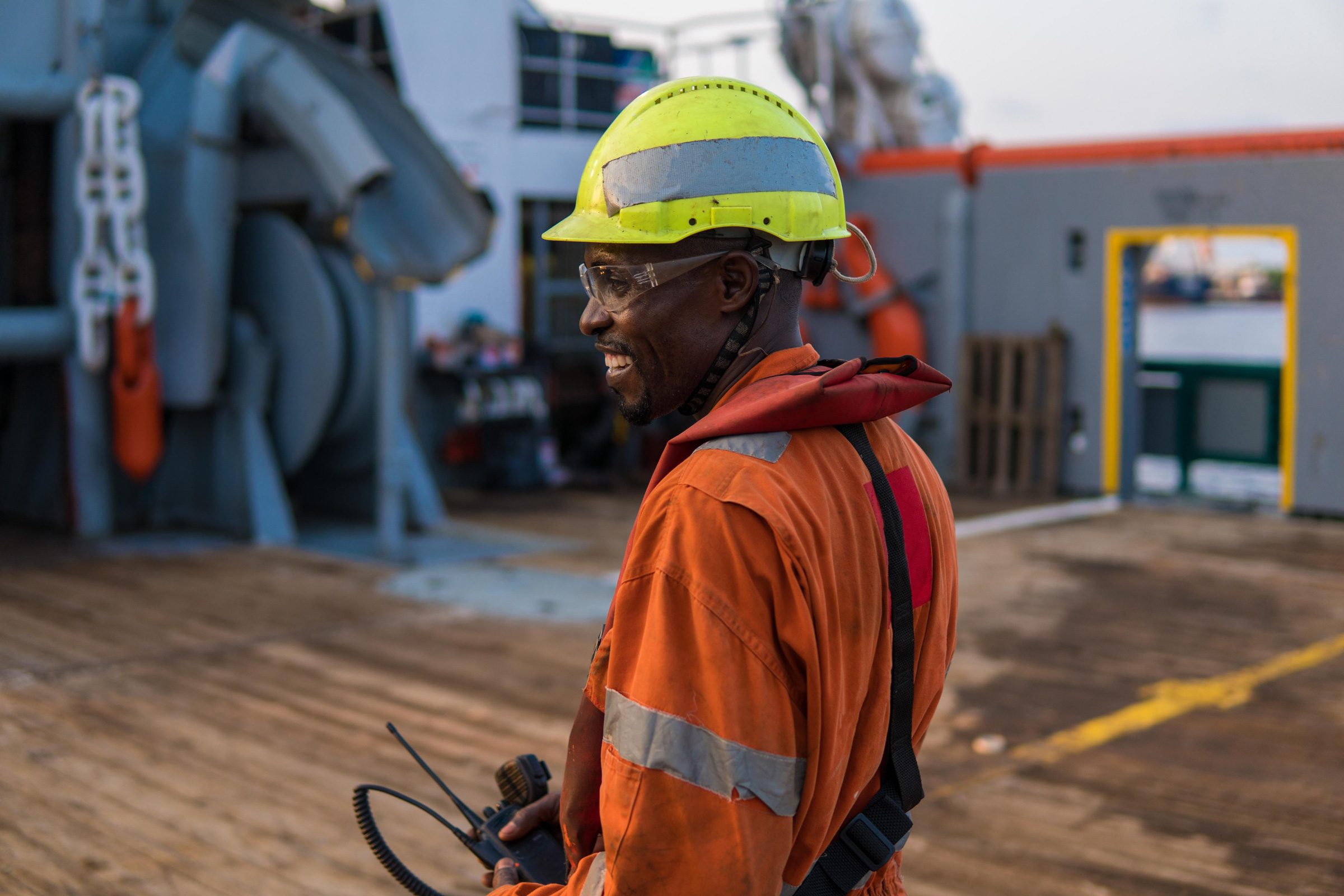 We are an award winning integrated marine logistics company. Our extreme dedication to QHSSE quality, health, safety, security and environmental safety standards is not just an integral part of our corporate strategy but it's the foundation of our operations. Each project is scoped with an explicit emphasis on the protection of life, company property and our planet.
The Tamrose experience begins with the organisational mental framework that receives your service request. To us, every service request, no matter how small or difficult, is an opportunity to showcase the Tamrose Excellence.
Quality, Health, Safety, Security and Environment (QHSSE)
Ongoing assessment, identification and elimination of all forms of hazards. Our aim is the preservation of the health and safety of our employees, sub-contractors and third parties while protecting our facilities, equipment and services. Furthermore, we are committed to the strictest adherence to our eco-protective Green Impact Initiative.
We are on a continuous journey to achieve Lost Time Injury (LTI) of "ZERO" through our robust and sustainable safety strategy that proves that accident can and must be avoided. This is in line with our customer-centric approach to boost the confidence and satisfaction of our clients.
Strict adherence to procedures and painstaking supervision to ensure unwavering compliance of our employees and sub-contractors to our clients' policies and expectations.
Safe and secure work environments. This is supported by staff compliance through our Tamrose QHSSE Reward and Incentive Program.
We pride ourselves in the quality of our tonnages. Our strict adherence to and innovative PMS ensures that our fleet functions optimally and meet local, international, class and client requirements at all times.
Rapid investigation of all incidents aimed at identifying Root Causes, Process improvement, sharing and internalising lessons learnt across fleet to prevent a re-occurrence.
The identification, review and mitigation of any risks associated with our operations. We also share our learnings with employees, clients and the relevant authorities through our bi-annual TAMROSE Safety Symposium.
Nurturing positive, mutually beneficial relationships with our host communities, clients and other stakeholders. We prove our commitment to our communities and continent through The Tamrose Foundation, which aims to improve the lives of every person we touch.
Our processes are aligned with international best practices to ensure that the excellent quality services we are renowned for are sustained and consistent across our entire operational value chain. Tamrose Limited is certified by Ocean Certification UK to the ISO 9001:2015 management standard.
Our certifications are proof of our consistency and leadership in providing world-class service and regulatory compliance protocols. Our dedication to robust risk management, continual improvement, business continuity contingencies and quality assurance are all designed to exceed customer expectations.