Our services, a new standard in maritime security and logistics.
Home > Services > Marine Security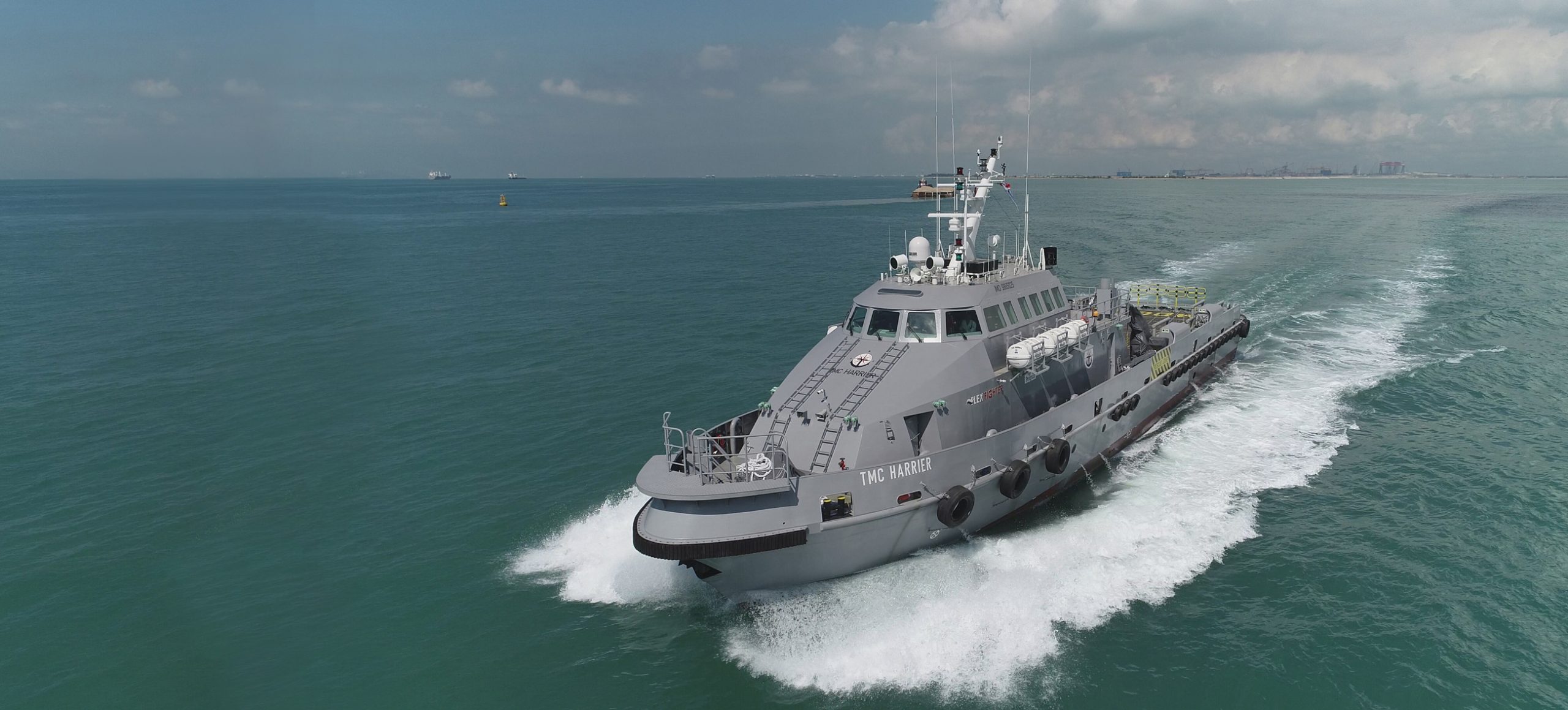 Recognising the peculiar security challenges of the West African Coast and the Gulf of Guinea, Tamrose has strategically positioned herself to meet our client's security requirements. We have cultivated strategic relationships with the Nigerian Navy and other Government Special Forces, ensuring that we remain a top of mind option for the deployment of armed personnel for our operations.
In addition, our vessels are some of the youngest in the industry, guaranteeing maximum speed and minimal breakdowns during critical security operations. The demand for ballistic protected vessels on the West African Coast far outweighs supply owing to frequent incidences of piracy and militancy along these trade routes. Tamrose boasts a fleet of 100% ballistic protected security patrol boats.
Our vessel crew are mandated to have basic security awareness certifications and we consistently train and re-emphasise security awareness. This has ensured that our crew remain agile and alert to security risks offshore. We recognize that our efforts to ensure safety offshore may be limited hence we have a dedicated emergency response team which is tasked with continuously monitoring our vessels via our satellite-based Vessel Tracking System.
Tamrose boasts a range of vessels including a fleet of platform supply vessels, terminal tug services and fast crew boats for the movement of passengers between offshore locations. Our flagship vessel, the TMC Evolution boasts a 1000sqm deck space, making her an ideal vessel for platform support due to the quantity of cargo she can hold at a time. This effectively minimizes client costs. Our latest fast crew boats, the Penguin series, double as passenger transfer vessels, boasting a 30- man passenger seating capacity and 22 bed spaces.
In addition, we have developed strategic partnerships with some of the biggest shipyards and vessel owners/operators around the world to promptly meet every client need. Our skill transfer and vessel acquisition strategy support our drive to accelerate local content and achieve our aim of providing world class services, utilising local talent. Fully fitted with Electronic Fuel Monitoring systems (EFMS), our vessels are designed to save cost on fuel utilisation.